TOA Window Intercom System, NF-2 won 2021 Good Design Award in Japan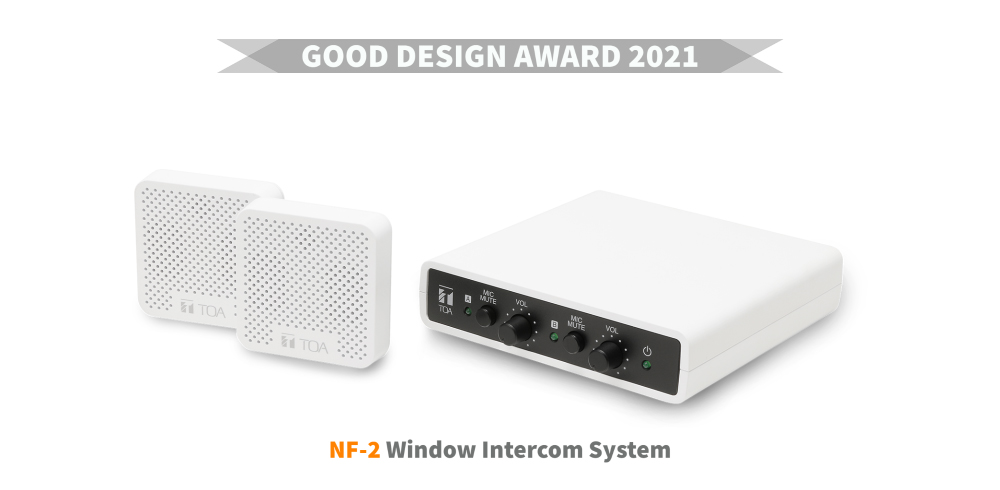 The "Window Intercom System" also known as "Two-way Talk Enhancement System" developed by TOA Corp. (Headquarters: Kobe City, President: Kazuhiro Takeuchi) had received the 2021 Good Design Award (sponsored by the Japan Institute of Design Promotion). In addition, we will be selected for the "One Item of My Choice-2021 Good Design Award Jury Selection" and will be exhibited at the exhibition from October 20th to November 24th, 2021.


■ Evaluation by the Good Design Award
NF-2 was highly evaluated with easy-to-hear sound quality, easy installation with magnets, simple and easy-to-understand operability and more hence won this award
■ What is a window intercom system?
It is a product that supports easy-to-listen conversations over partitions. A handset equipped with a microphone and speaker detects the speaker's voice and supplements only the range attenuated by the partition, so you can deliver natural and easy-to-listen voice. Since it is compact and can be easily installed with a magnet, it can be installed anywhere. In all situations where face-to-face conversations are required, such as at restaurants and retail stores, at government offices and medical institutions, we offer both infectious disease control and stress-free conversations.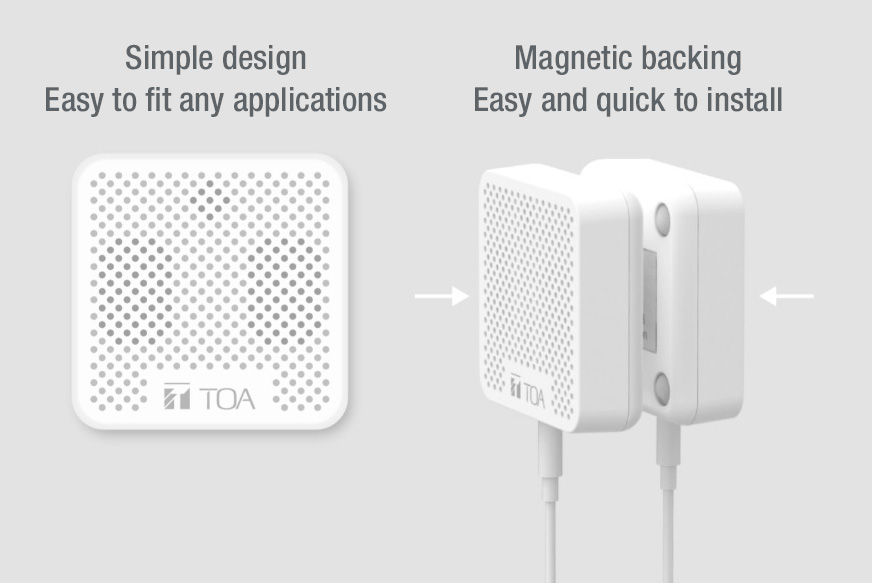 This product was developed to solve the social issues created by the Corona disaster at an early stage. Taking advantage of this award, we will continue to contribute to your daily life through "sound."
"Window Intercom System" product page: Click here
Award information page: Click here


■ The Good Design Award is
an activity to evaluate and promote designs that represent Japan, inheriting the Good Design Product Selection System established in 1957. As a global design award in which many companies and organizations from Japan and overseas participate, it is held every year for the purpose of improving the quality of life and utilizing the design to solve social issues and themes. The award-winning symbol "G mark" is widely known as a symbol of excellent design.
Good Design Award Official Website https://www.g-mark.org/