Quality PA System Starts with TOA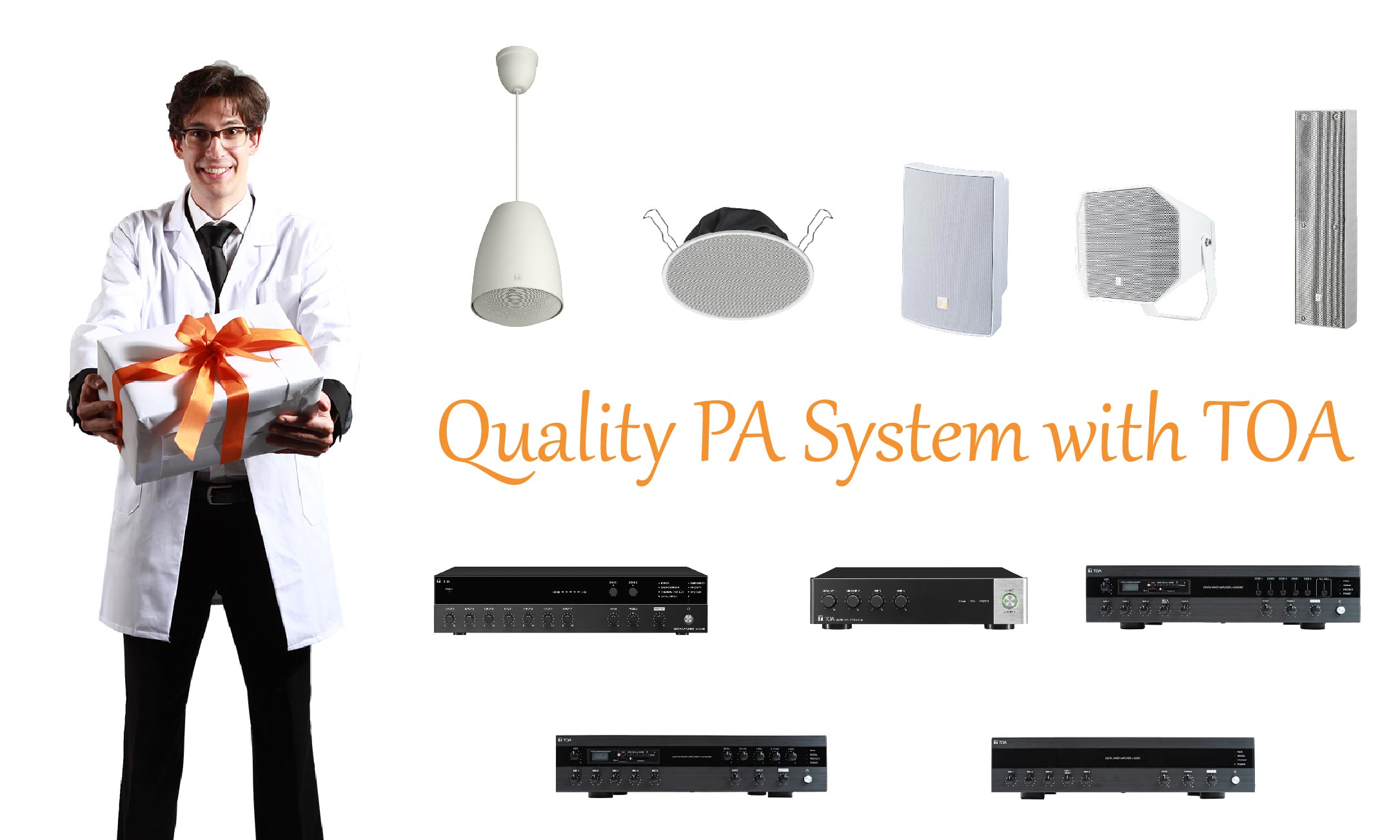 Malls and retail stores are up with Christmas decoration. To create Christmas vibes surround, not to forget pair with Christmas' songs!

By pairing with Christmas' songs, quality PA system playing an important roles! Shopping is not just about shopping, is about the atmosphere create surrounds to make customers experience to a next level of shopping.

We supply sound not equipment! With our ranges of quality PA systems, for sure you can get something for this festival seasons.

TOA has varieties of PA Speakers & Amplifiers. What is in your consideration during selection on PA system? The message and music you want to deliver to your customer in retail store will certainly comes first.

Combination for basic PA system in Retail Stores:
Microphone: To announce your message deliver to customers
Amplifier: To magnify your voice / music
PA Speaker: To cover your store area with background music and to deliver important message (promotion, announcement etc)
As retail stores, background music and announcement plays an important roles in the business. Therefore quality and reliability must match performance, design & style.
Check out below of our product range to best match with your stores!
Digital Mixer Amplifiers
Background music playing an important part for your retail store, therefore TOA has many selection of
Digital Mixer Amplifiers
to cater to your retail store. To match your retail store with style and giving you excellent performance to maximize the vibes of shopping experience to your customers.
PA Speakers
TOA providing many types of PA speaker for your selection to match with your venue. From splash proof PA speakers, interior type PA speakers, outdoor PA speakers, horn speakers and many more. Come and find out
PA Speaker
to cater your retail store with style and design.